Sell more cars.
For a better price.
Take the guesswork out of selling.
Find the perfect balance between best price and less days-to-sell.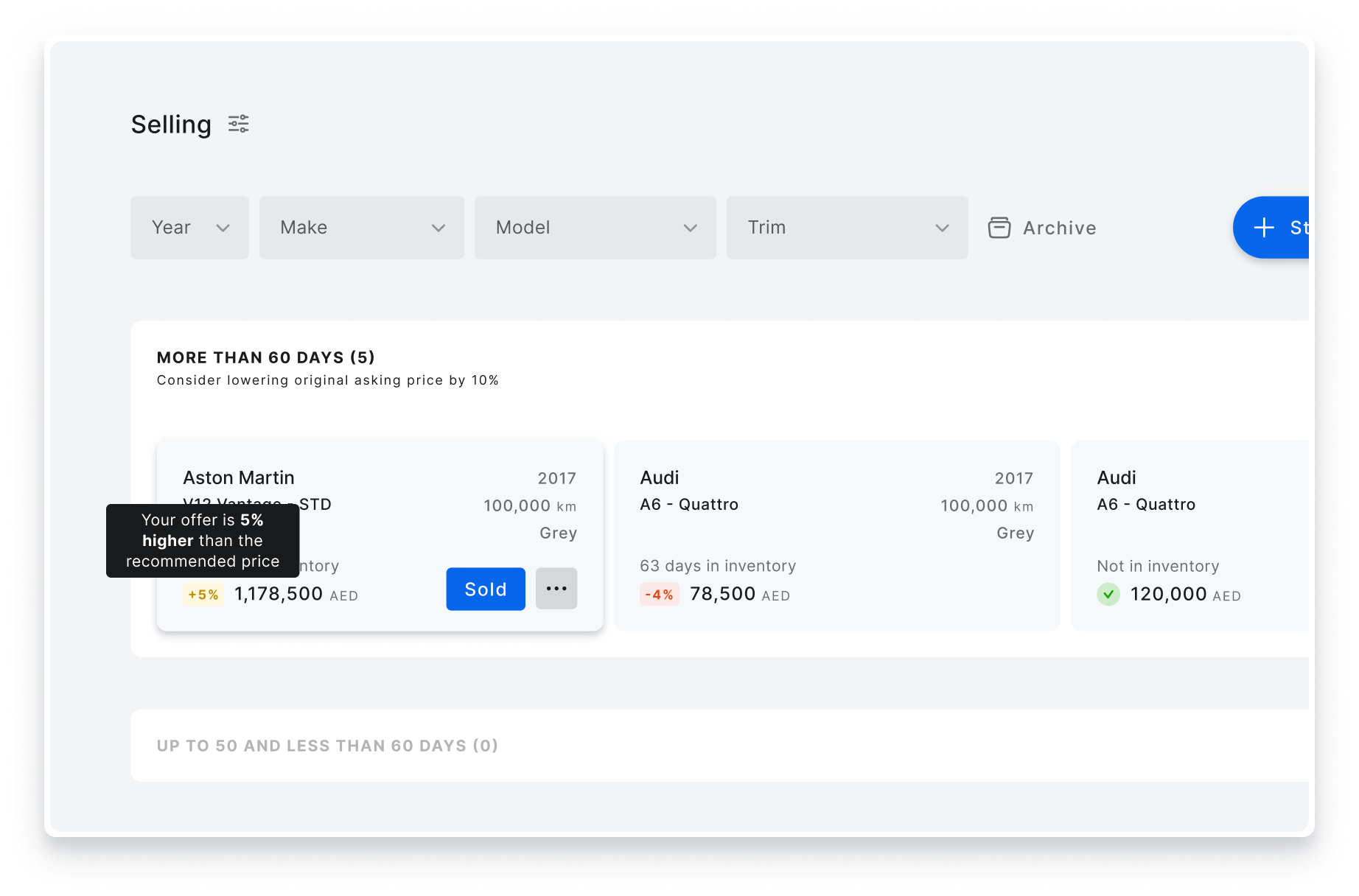 know what to ask
Set asking prices relative to the market and your profit targets. Set it per brand, model and trim.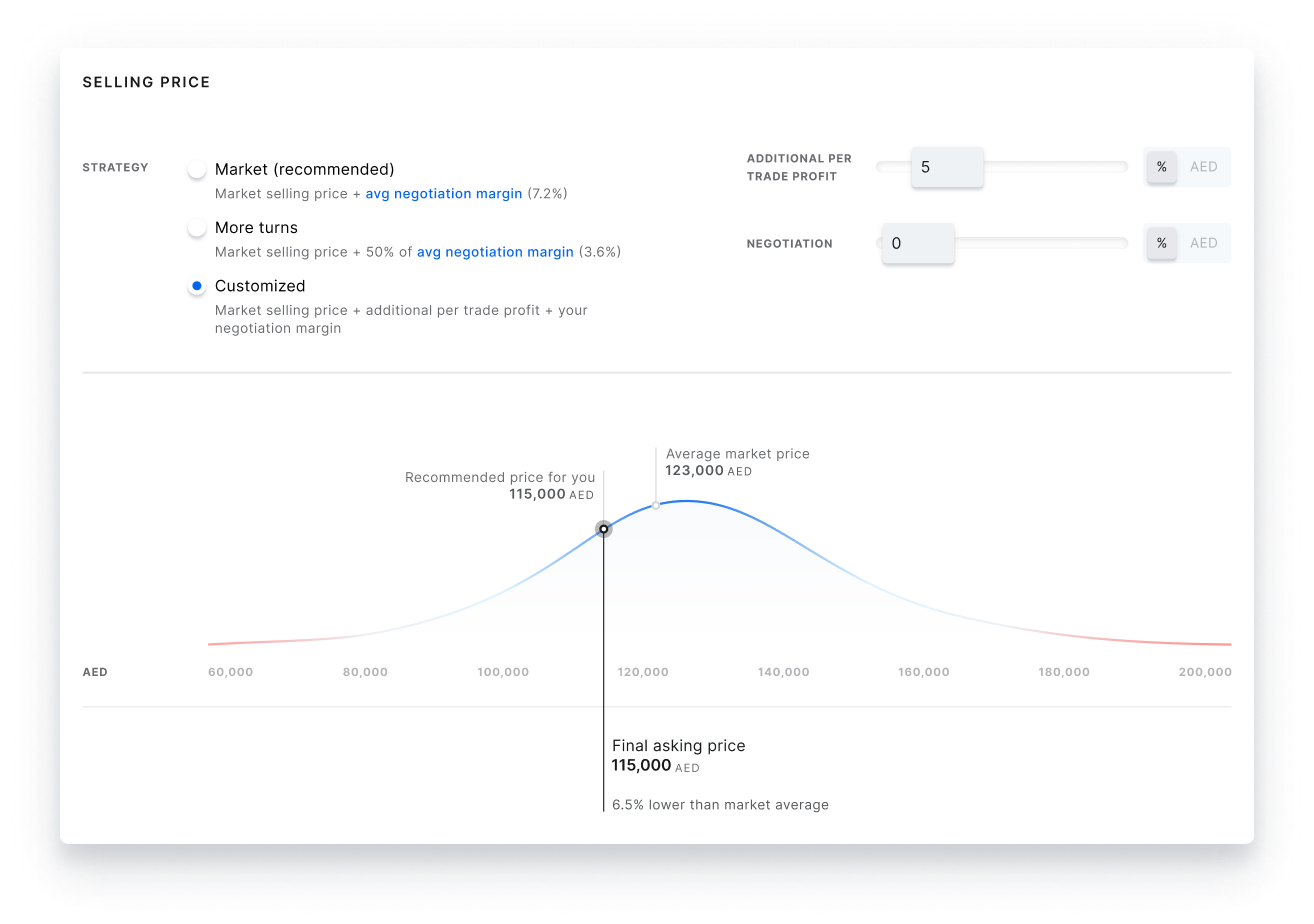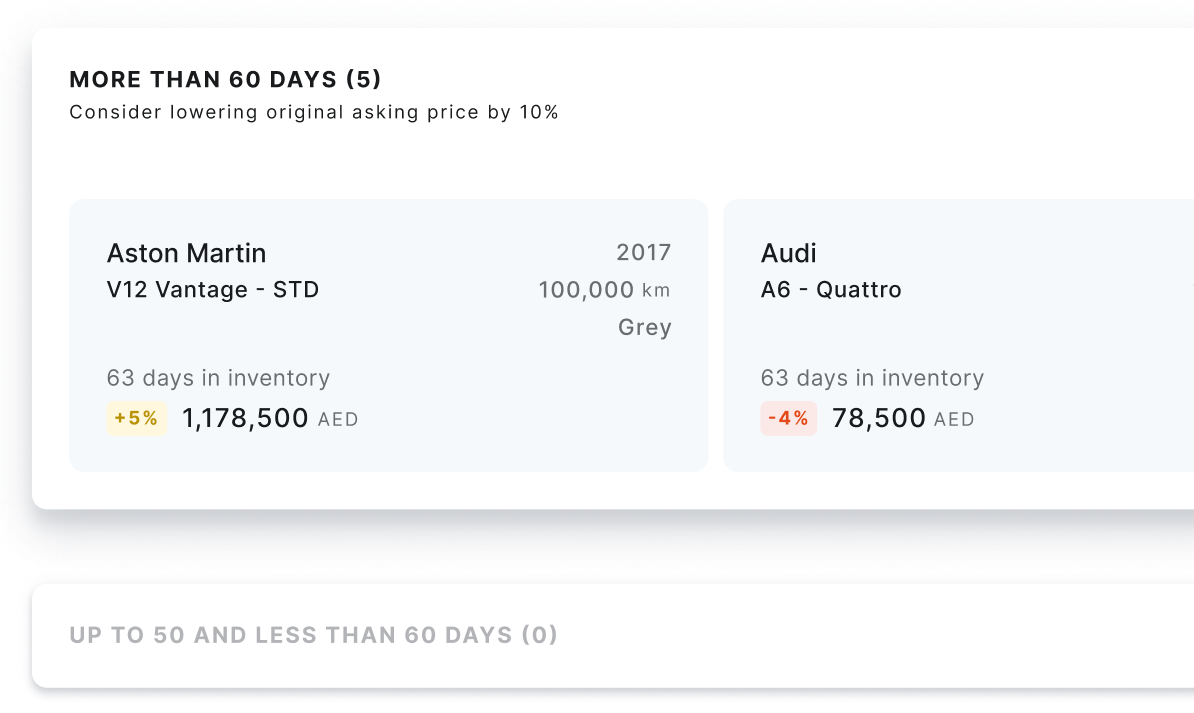 keep your prices up-to-date
Know when inventory ages or the market changes, and adjust your prices dynamically.
keep track and follow up
Get daily and weekly action reminders to update pricing​.